WHO ARE YOU GUYS ANYWAY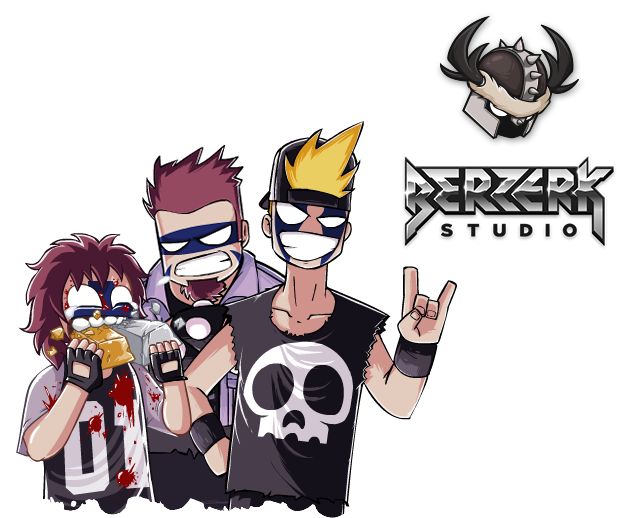 Berzerk Studio came to existence over a decade ago after the three founders, Étienne, Marc-Antoine and Simon decided to leave their previous Studio. After years of excelling in cute toy related flash game for kids, they took the next logical step: making brutal Viking related games with copious amount of pixelated blood and various silly hats, first aiming for consoles but soon realizing that the world just doesn't work that way.
For the better part of the past 11 years, we've been doing our very best to bring into this world creative, challenging, polished and most of all, fun games filled with humor, headbanging tunes and sometimes, okay most of the time, gallons of gratuitous violence. We pride ourselves in everything we do and make sure that if there's the Berzerk name on it, it's worth your time. Wait has it really been 11 years already? Fart, we getting old.